Z 40 H2 electric forklift truck
Z 40 H2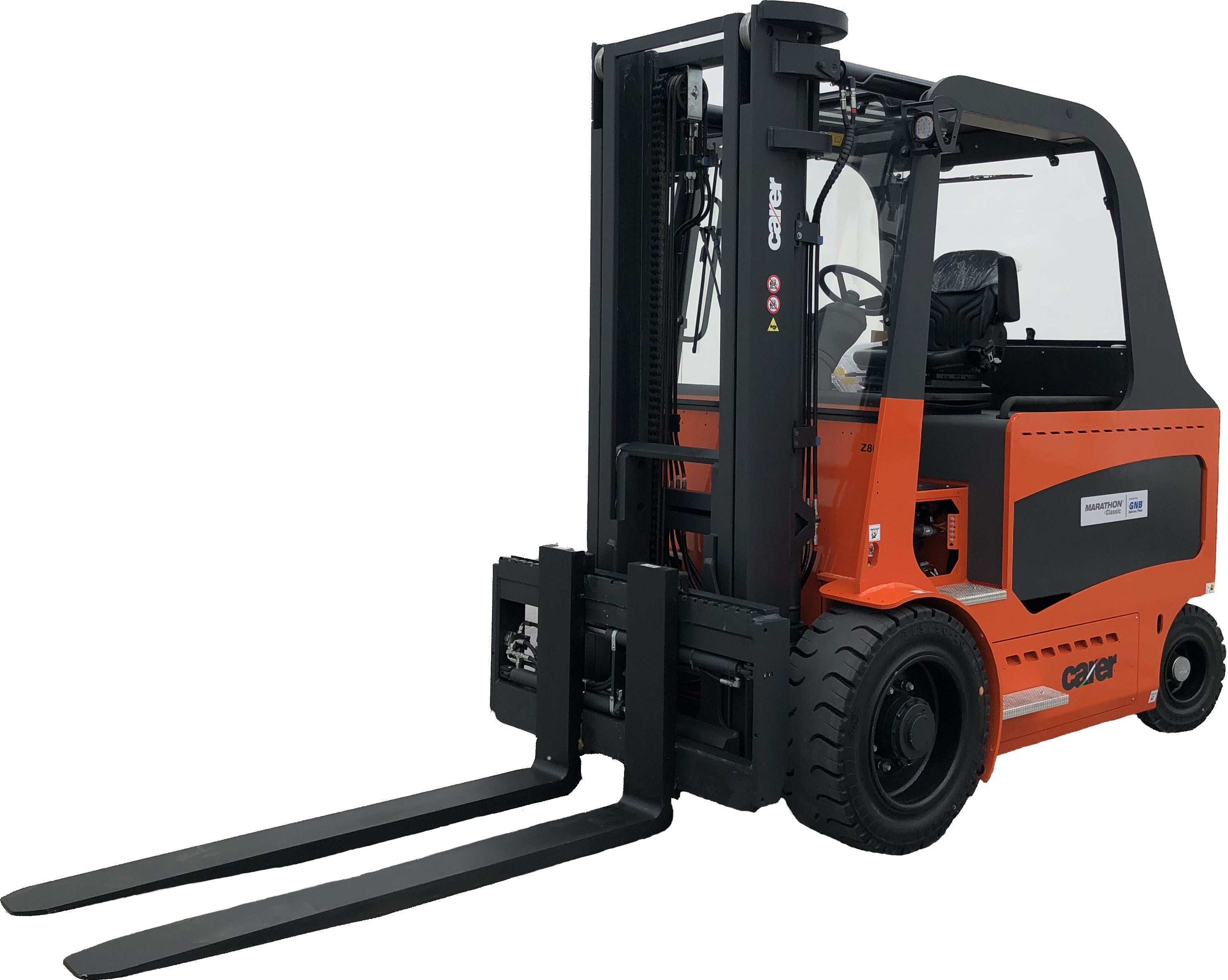 Specifications
| | |
| --- | --- |
| Capacity | 4000 kg |
| Loadcentre | 500 mm |
| Voltage | 96V |
| Tyres | SE-SEG |
| Motors | AC |
| Brakes | Electrical |
| Travel speed | 15 km/h |
| Hoisting speed | 0.25 m/s2 |
| Battery | 1000 Ah |
| Capacity | 4000 kg |
| Loadcentre | 600 mm |
| Voltage | 96V |
| Tyres | SE-SEG |
| Motors | AC |
| Brakes | Electrical |
| Travel speed | 15 km/h |
| Hoisting speed | 0,39 m/s |
| Battery | 1000 Ah |
The Z 40 H2 series forklifts are designed for high performance, long working autonomy and low operating costs.
Extremely compact and with a reduced turning radius, these trucks are designed to be compact and space-saving in manoeuvring without sacrificing performance, reliability and ergonomics; they can also be customised and adapted to every condition of use and application, and are safe and reliable for tackling even the toughest tasks.
The forklift's compactness and large steering capacity translate into quicker load storage and the ability to negotiate narrow and narrow aisles.
All Z 40 H2 series forklifts are equipped with single super-elastic tyres, but can also be fitted with twin tyres or cushion tyres on request.
The extreme compactness does not sacrifice the roominess of the driver's station, which is ergonomic, with excellent accessibility and all instruments clearly visible.
The hydrodrive enhances the dynamic qualities of the forklifts, perfectly combining the lightness of the steering wheel and the precision of driving.
An electric braking system, mounted directly on the two front traction motors, guarantees extraordinary efficiency and durability with minimal energy consumption.
The electric braking also provides energy recovery when the accelerator is released or when the direction of travel is reversed.
The special design of the chassis allows large-capacity batteries to be accommodated to meet every need.