R 45-80 H2 electric forklift truck
R 45 50 60 70 80 H2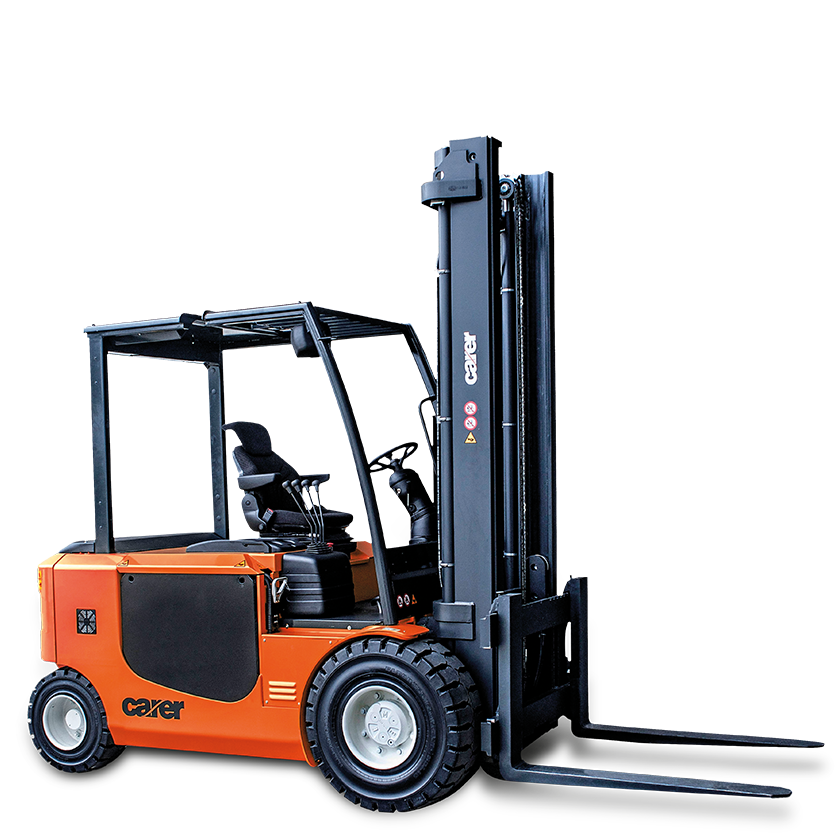 Specifications
| | |
| --- | --- |
| Capacity | 4.500-8.000 kg |
| Loadcentre | 600 mm |
| Voltage | 80V |
| Tyres | C-SE-SEG |
| Motors | AC |
| Brakes | Electrical |
| Travel speed | 15 km/h |
| Hoisting speed | 0,34 m/s |
| Battery | 875/980 Ah / 980-1085-1135(TENSOR) |
Advanced Multifunction Digital Display (amd)
Low Positioned Tilt Cylinders
Developed and designed materials handling in heavy duty applications both inside and outside, the R 45-80 H2 is the right truck to support intensive use and high performance.
Thanks to the advanced multifunction digital display (AMD) it is possible to balance performance and battery autonomy in order to obtain the most suitable configuration for specific use and for driving sensitivity of operator.
To allow the highest productivity throughout the entire shift of work,Carer offers a number of options such as fingertips integrated in the armrest, enclosed comfortable cab with, as option, heating and air conditioned, seat with low level vibration and low level noise motors Designed to deliver the optimal balance between productivity and energy consumption to give you a low cost per pallet moved in varying application conditions.
ReliabilityThe focus in the design, the strong frame and highly reliable rev.
3.0 components, guarantee maximum reliability and durability of the truck.
Robust truck with highly rigid construction has been designed with a heavy duty mast and axle for excellent load handling capability and high residual capacity, in order to ensure fast, stable load handling and high productivity in arduous and intensive heavy duty applications.