KF 60-90 HD2 electric forklift truck
KF 60 65 70 80 90 HD2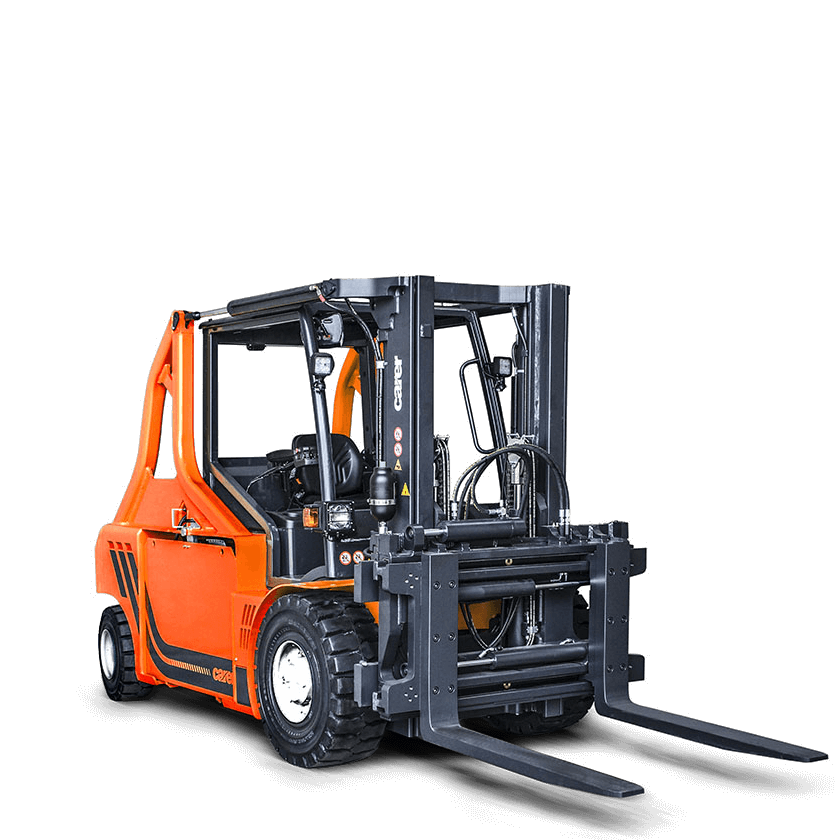 Specifications
Advanced Multifunction Digital Display (amd)
Rear View Camera
High Positioned Tilt Cylinders
Container Version - Total Height = 2.230 Mm
Designed to support long working cycles and high performance, theF60-90 HD (heavy duty) can be considered as the latest expression of the principles and the technology developed by Carer over the years.
Better energy efficiency of the new front axle group developed by Carer that consist in two twin traction motors and two reduction gears, generates an energy saving over 25% of the VDI cycle.
With a sharp-steering axle, the remarkable consistency of the truck and the maximum comfort of the driver's seat, the F60-90 HD is the ideal solution for applications in tough industries and in confined spaces.
SpecificationsEquipped with two drive motors15 kW with high RPM and high Torque and a lifting motor 45 KW, this truck is able to reach a speed of 20 Km/h and 0,45 m/s lifting speed.
Large acceleration is unbeatable by any ICE and electric forklift truck.
Battery replacement, easy and rapid extraction sideways with minimum of time and effort to change.
The specific design gives an extreme compact, sharp-axle steering for extreme maneuverability and high-performance engines.
An advanced multi-functional display, allows to adjust the settings of the truck depending on the applications and wishes of the operators to increase the benefits in terms of high performance or long autonomies.
The rear camera integrated in the LCD screen allows to analyses all the forklift functions.