KF 60-90 H electric forklift truck
KF 60 65 70 80 90 H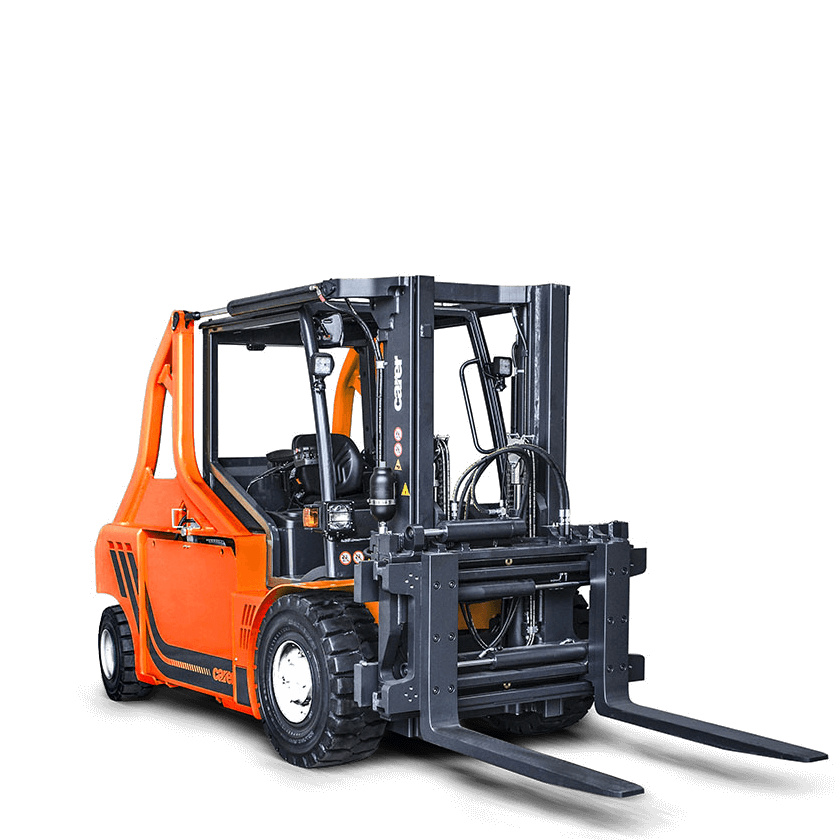 Specifications
| | |
| --- | --- |
| Capacity | 6.000-9.000 kg |
| Loadcentre | 600-1200 mm |
| Voltage | 96V |
| Tyres | C-SE-SEG |
| Motors | AC |
| Brakes | Oil-bath brakes |
| Travel speed | 15 km/h |
| Hoisting speed | 0,39 m/s |
| Battery | 1240 Ah |
Advanced Multifunction Digital Display (amd)
Rear View Camera
High Positioned Tilt Cylinders
Container Version - Total Height = 2.235 Mm
Developed from the project version of the Heavy Duty model(HD), electric lift trucks KF 60-90 H are the ideal solution for the handling of heavy goods in all areas of application.
The attention to every detail,creativity and technical expertise used in the design and development of the KF 60-90 H are evident in features and design of the truck that combines the ability to lift heavy loads with a very compact and sturdy frame with the ease of driving, the extreme adaptability of performance and maximum operator comfort.
Adjusting the parametersThe electronic control allows youth adjust the settings of the truck depending on the applications and wishes of the operators to increase the benefits in terms of high performance, comfort and long autonomie.
Maximum operator comfortThe ergonomic design of the drivers space, mounted on silent blocks and anti-vibration system allows to minimize vibration and to guarantee maximum comfort and ease of driving by reducing the fatigue of the operator during long shifts.
Battery replacement,easy and rapid extraction sideways with minimum of time and effort to change.
The specific design gives an extreme compact,sharp-axle steering for maneuverability.