F 16 H electric forklift truck
F16H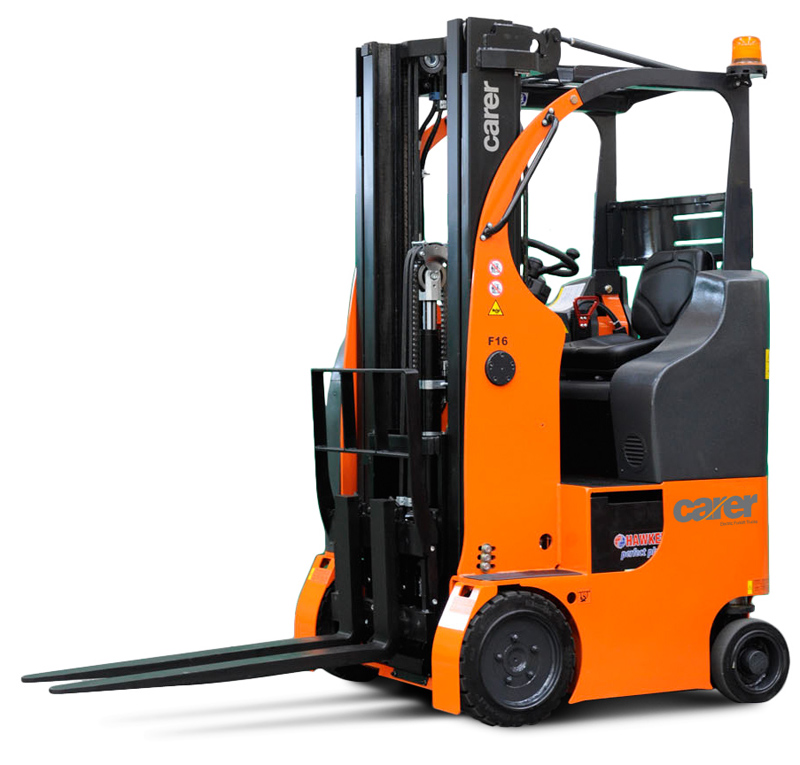 Specifications
| | |
| --- | --- |
| Capacity | 1.600 kg |
| Loadcentre | 600 mm |
| Voltage | 80V |
| Tyres | C-VLK |
| Motors | AC |
| Brakes | IdroElectrical |
| Travel speed | 13,5 km/h |
| Hoisting speed | 0,44 m/s |
| Battery | 460 Ah |
The innovative super steer axle, the high residual capacities at high
lifting heights, the extremely small rack-aisle widths, the turning radius and
front-facing drive make F16 H the truly unique alternative to retractable

forklift trucks.

Designed to offer a front-facing drive setting whilst maintaining an
extremely small turning radius required for handling in aisles, F16 H ensures a
level of comfort and ergonomics suitable to stay on the machine for long

periods of time.

DTwo electric AC motors, MOSFET electronics, energy recovery, power and
torque provide the F16 H with unparalleled ignition, speed and manoeuvrability.
Fitted with a high-visibility upright unit attached to the frame and a pan/tilt
system operating on the fork-holder plate, this forklift truck can withstand
high residual capacities even at high lifting heights.